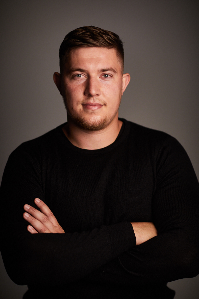 Adam Šumichrast
Junior Researcher
Research areas:
Labor and social history Trade unionism and labor movements Collective bargaining and social dialogue Industrial unrest
Email:
adam.sumichrast@celsi.sk
Adam Šumichrast is a doctoral candidate at the Institute of History (Masaryk University in Brno, Faculty of Arts) specializing in comparative labor and social history and junior researcher at the Central European Labour Studies Institute. His dissertation thesis explores the interactions between trade unions and power centers of the state, quotidian activities of the trade unions, their reception of state ideology and institutional structure in the context of dictatorial regimes in a comparative perspective mainly during the second world war. He deals with the impact of these regimes on labor movement and the processes leading to the emergence of new types of organizations which controls the labor force. He is also interested in research into industrial unrest and collective actions, including the present and especially in Slovakia and Czech Republic.