Projects
SOWELL - Social dialogue in welfare services. Employment relations, labour market and social actors in the care services
SOWELL - Social dialogue in welfare services. Employment relations, labour market and social actors in the care services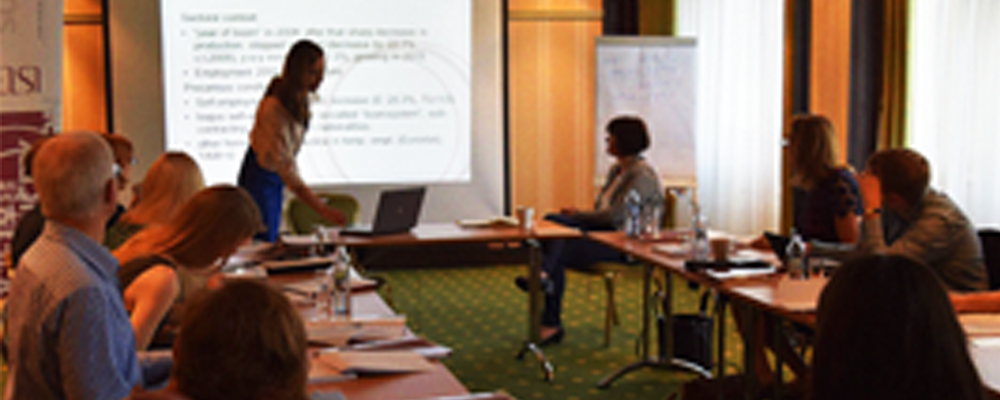 Project number:
VS/2020/0242
None

The project focuses on employment relations, working conditions and social partners' strategies in the arena of care services, concentrating on socio-educational services for children aged 0-5 (childcare - ECEC) and social and health services for elderly people (long- term care - LTC). Over the last decades in Europe, both the demand and the supply side of the care service sector have been invested by relevant changes, with substantial effects on the providers, on the workforce as well as on working conditions and employment relations. In the same time, these welfare services have drawn increasing attention from European institutions, both for their high potential in terms of job creation and for their capacity to sustain employment by relieving (especially female) workers from caring responsibilities and thereby mobilizing the "productive potential" of citizens.
The main task is to carry out the analysis of the labour market and employment relations system within the care sector at national and local level in 7 EU countries: Denmark, Germany, Netherlands, Italy, Spain, Slovakia and Hungary. CELSI will cover Slovakia and Hungary. The rationale for the selection of seven EU Member States was to account for the variety of different welfare state models and levels of care provision, as well as of the different models of employment relations.
Work packages:
1.Analysis of the labour market in the care services at the national level
2.Analysis of the employment relations in the care services at the national level
3. Prepare national case studies on local authorities responsible for the provision of care services (ECEC and LTC services) and social partners' strategies adopted to tackle the challenges related to this sector.
4. Analysis of the sectoral social dialogue, actors and initiatives in the care services at the EU level
Project is financed by the European Commission DG Employment, Social Inclusion & Affairs
Agreement number no. VS/2020/0242
Publications:
Publications will be presented soon
Dec. 2, 2020
Kick-off meeting